As we continue hurtling through the process of digital transformation, responding to requests in real-time is becoming more and more important. Whether you look at company needs or the use between individuals, it is clear that event-based styles are preferred over others. We've already discussed the overall shift from RESTful to event-based and why this has taken place.
Notification patterns are generally liked because they are comparatively easy to include in an existing RESTful system and provide a number of choices for execution as well as consumption. This article examines event notifications and sees how they are useful to enterprises.
What Exactly is an Event Notification?
Events are essentially notifications of a change of state of something of interest, something that has happened. They cannot be changed and are immutable. Examples of events include:
A change in the stock price in a trading system
A rideshare app like Uber notifying the customer that the driver has arrived to pick up the customer
Messages that you see on your phone or desktop every day such as; the device is out of memory or that the system requires updates
In general terms, an event, along with a query or command, is a kind of message. Messages transport a payload whereas events are notifications of changes. The key difference between messages and events is that events are visible to businesses or people whereas messages are visible at the transport level between applications.
Event-driven architecture (EDA) is a software design pattern in which decoupled applications can asynchronously publish and subscribe to events via an event broker (modern messaging-oriented-middleware).
Event-driven architecture is a way of building enterprise IT systems that lets information flow between applications, microservices, and connected devices in a real-time manner as events occur throughout your business, instead of periodically polling for updates. It brings speed and agility into everyday processes and boosts efficiency whether used in business and personal uses.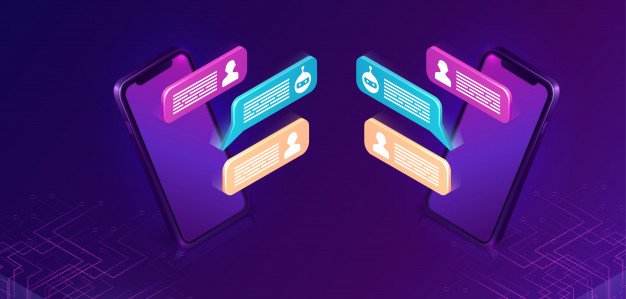 Why Are Event Notifications Useful to Businesses?
Event notifications have a major effect on your software architecture. This goes for both the client-side and server-side applications. Anyone who owns a device has been on the receiving end of these notifications. Take online banking; you are notified whenever any money is deposited or withdrawn from your account.
Event-driven architectures process data in real-time whereas legacy systems cannot and usually do batch processing at the end of the day or week. On the other hand, events get triggered in real-time.
Legacy systems are also synchronous systems which can lead to difficulties when new apps start using the system. This creates the need for asynchronous systems where updates are sent to the apps that are subscribed to the event in real-time.
An event-driven architecture ensures that when an event occurs, information about that event is sent to all of the systems and people that need it. The events move through a multitude of applications written in many different languages, using different APIs, leveraging different protocols, and arriving at many endpoints such as applications, analytics engines, and user interfaces.
As far as businesses go, event-driven architecture is useful in e-commerce scenarios, especially in the context of transactions and applications. This is also more scalable and resilient when compared to older systems of notifications.
This kind of architecture is also a boon for DevOps teams, as it lets these developers be more agile when building or updating applications that need to regularly consume data to trigger other events.
Server-side alerts and client-side nudges are great ways to encourage the client and business to engage with each other. This tends to mutually benefit both parties without exerting the system or creating the need for restructuring everything. It also serves as a gentle reminder to the client without annoying them.
Best of all, you can sometimes treat server-side alerts as an add-on to existing systems without having to rewrite the code. Client-side event notifications usually need additional coding so that the client apps can listen to and respond to the messages as soon as they show up.
Wrapping Up
Event notifications are a good place to begin when bolstering support for your platform or business. You don't need to invest a lot in terms of money and tech, and you will see a rise in user engagement almost immediately. Moreover, you can add them to your infrastructure with minimal tweaking, with no need for a massive overhaul of processes.
So if you are looking for better ways to engage with your clients, consider adding event notifications to your services. Your customers may just love the little reminders and interactions this will give them!