We are very excited to announce that we are going to arrange a webinar as part of our regular community workshop, on December 19, 2019 from 6:00 pm to 7:00 pm.

Plekton Labs Inc.
Topic: Introduction to the Salesforce.com Platform
Speaker: Arijit Roy, Solution Architect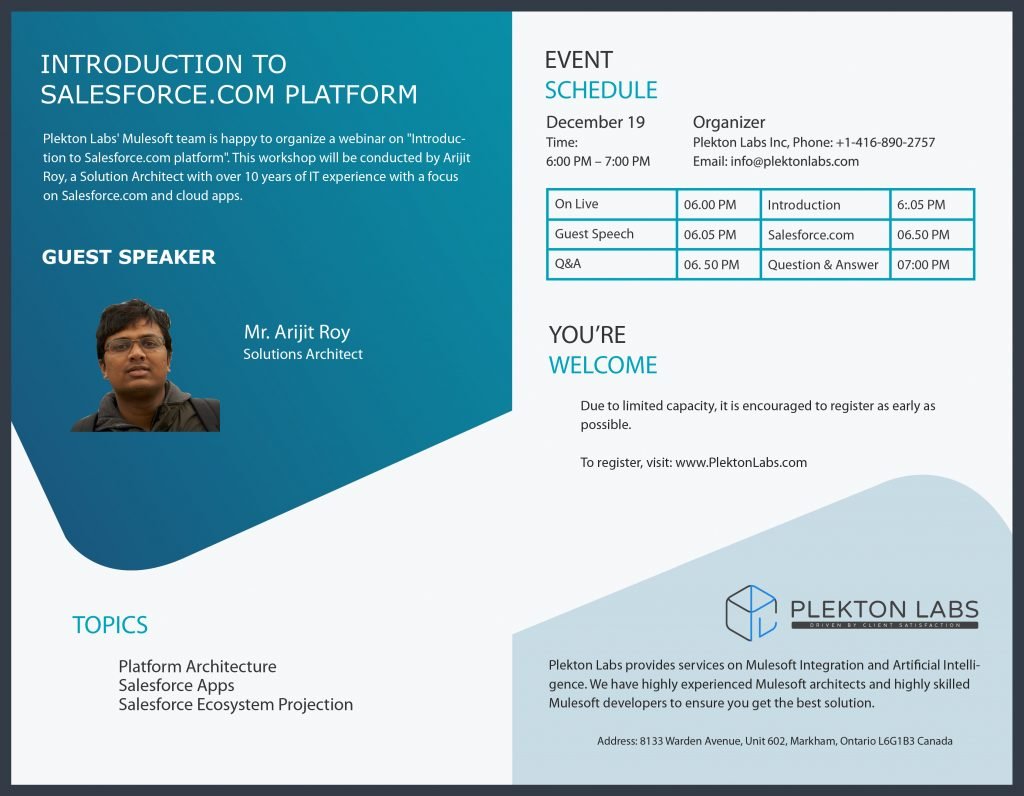 A webinar could be the best way to reach your target group. One can have a direct contact and interaction to the resource person and the target group without spending travelling time and money. Plekton Labs designed the community workshops and events to develop talents, transform the mind set by bringing the tech leaders and the community together.
Why you should join!